The Central Indiana Police Foundation at the FOP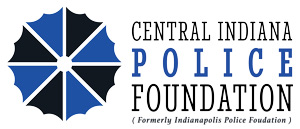 The Central Indiana Police Foundation (CIPF) aims to serve and protect those who serve and protect our great city. CIPF's goal is to ensure that the brave men and women of the Indianapolis Metropolitan Police Department, as well as other related agencies, have the resources they need to do their jobs safely and effectively. CIPF's mission guides its work:
The mission of the Central Indiana Police Foundation is to foster community-wide support for law enforcement by meeting the comprehensive needs of officers in the line of duty, providing holistic support for traumatically injured officers and their families, and building positive officer-community partnerships.
CIPF's first project involved the funding and distribution of vital Gunshot Trauma Kits to every IMPD officer, providing critical, life-saving supplies to be used in the case of a gunshot wound. The need for these kits is demonstrated by the shooting of Officer Jason Fishburn in 2008. An officer responding to this incident had a prepared Gunshot Trauma Kit, which resulted in the ability to provide emergency medical care immediately and helped save Officer Fishburn's life. To learn more about the Gunshot Trauma Kit project, click the link below.
Through the years, the Central Indiana Police Foundation has supported law enforcement through the InVest in Blue program which raised funds for breast plates for local police officers and through its Code 1 Fund which supports officers and their families when they need assistance. For more information on the activities of CIPF, please contact Lisa Rollings, Executive Director, at lisa@cipf.foundation or 317-536-1402.
Gunshot Trauma Kits
This is an exciting project for the Central Indiana Police Foundation, Fraternal Order of Police, IMPD and members of our community.  Five years ago, on July 10, 2008, Officer Jason Fishburn was shot in the line of duty on the near eastside of Indianapolis.

#inVEST in IMPD
In order to help protect our brave men and women in blue, the Central Indiana Police Foundation has launched an exciting campaign to help provide high quality vest plate inserts for all IMPD officers and officers in surrounding counties.  Each plate costs approximately $300 and an officer should wear a front and back plate for optimal protection.

Page Last Updated: Jul 16, 2019 (13:24:00)